ABOUT BIG TUNA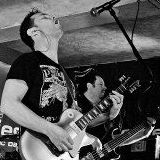 Big Tuna is a versatile, four man rock 'n roll covers band which has established itself as one of Scotland's top live acts.  The band's set list features a mix of classic rock (including Rolling Stones, Clash, Lynyrd Skynryd, AC/DC); great 80s and 90s artists (The Knack, Guns & Roses, Lenny Kravitz) and more contemporary bands (Killers, King of Leon, Mumford and Sons and Strokes)
 
Along with the numerous live performances at live music venues, private parties and festivals across the nation, Big Tuna is also an experienced and accommodating Scottish wedding band.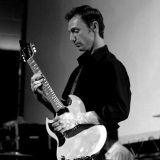 Formed in 2003, the band's line-up includes Fife-based Neil Ferguson (lead guitar/vocals) and Lee Wood (guitar/vocals) and Canadian born drummer, Bill Shaw who now lives in Edinburgh. The three, who previously worked together in their 'day jobs' at a Scottish marketing business, started the band after they discovered that they shared similar tastes in music and were keen to play it themselves. 
They recruited Graeme Jackson – a financial services IT worker by day and rock bassist by night – and Big Tuna was ready to roll. After much debate and a few false dawns, the band opted for the name Big Tuna, which is inspired by the fictitious town in the David Lynch film 'Wild at Heart'.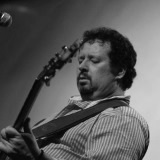 Big Tuna then began regular gigging, playing pubs and clubs in Fife, Edinburgh and other parts of Scotland, establishing itself as a formidable and entertaining live act. More than a decade on they continue to play regularly around Scotland. In addition to gigging in the main central belt cities like Edinburgh and Glasgow, the band also play further flung parts of Scotland including Mull, the Isle of Skye, Perthshire and Inverness. There are simply no no-go areas for the Big Tuna boys!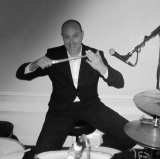 As they have demonstrated time and time again at live music venues, festivals, private parties and Scottish wedding performances, the band  has a proven ability to get a crowd jumping on the dance floor.If you would like some further details on how you can book Big Tuna, please contact:
Bill Shaw on 07974 720669 or email: info@bigtuna.co.uk